Discover the Magic of Ka'anapali Beach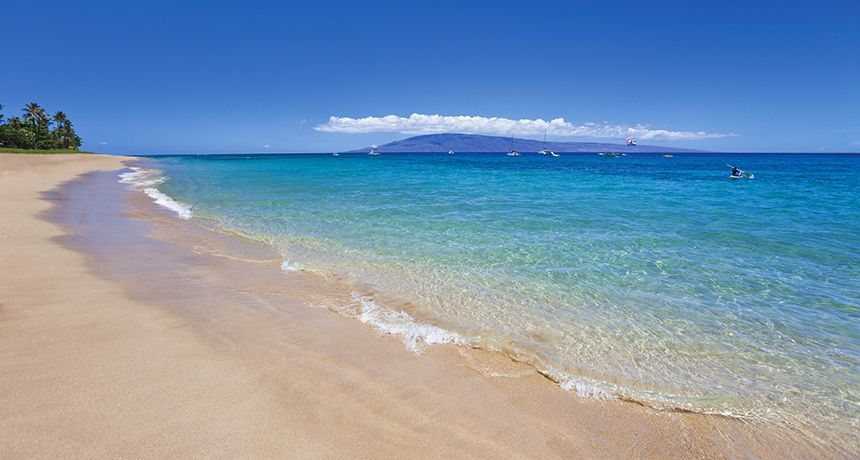 The Westin Nanea Ocean Villas, Ka'anapali is situated directly on the world-famous Ka'anapali Beach, one of Maui's most breathtaking destinations. Occupying a prime stretch of land, this west-facing strand is the perfect place to watch the Hawaiian sun dip into the Pacific. In fact, a main attraction of Ka'anapali Beach is a nightly sunset ceremony, where a cliff diver climbs Pu'u Keka'a (Black Rock), lights torches along the bluffs and plunges into the sea to honor the heritage of King Kahekili, the last chief of Maui.
Hotel guests can enjoy a range of watersport activities during their stay on Ka'anapali Beach. Opportunities for snorkeling and scuba diving are both excellent, thanks to clear visibility for viewing colorful coral, lively sea turtles and countless varieties of fish. We offer two full-service watersport centers to assist with snorkeling, scuba, paddle boarding or any other resort activities you wish to partake in.