Pu'uhonua O Nanea Cultural Center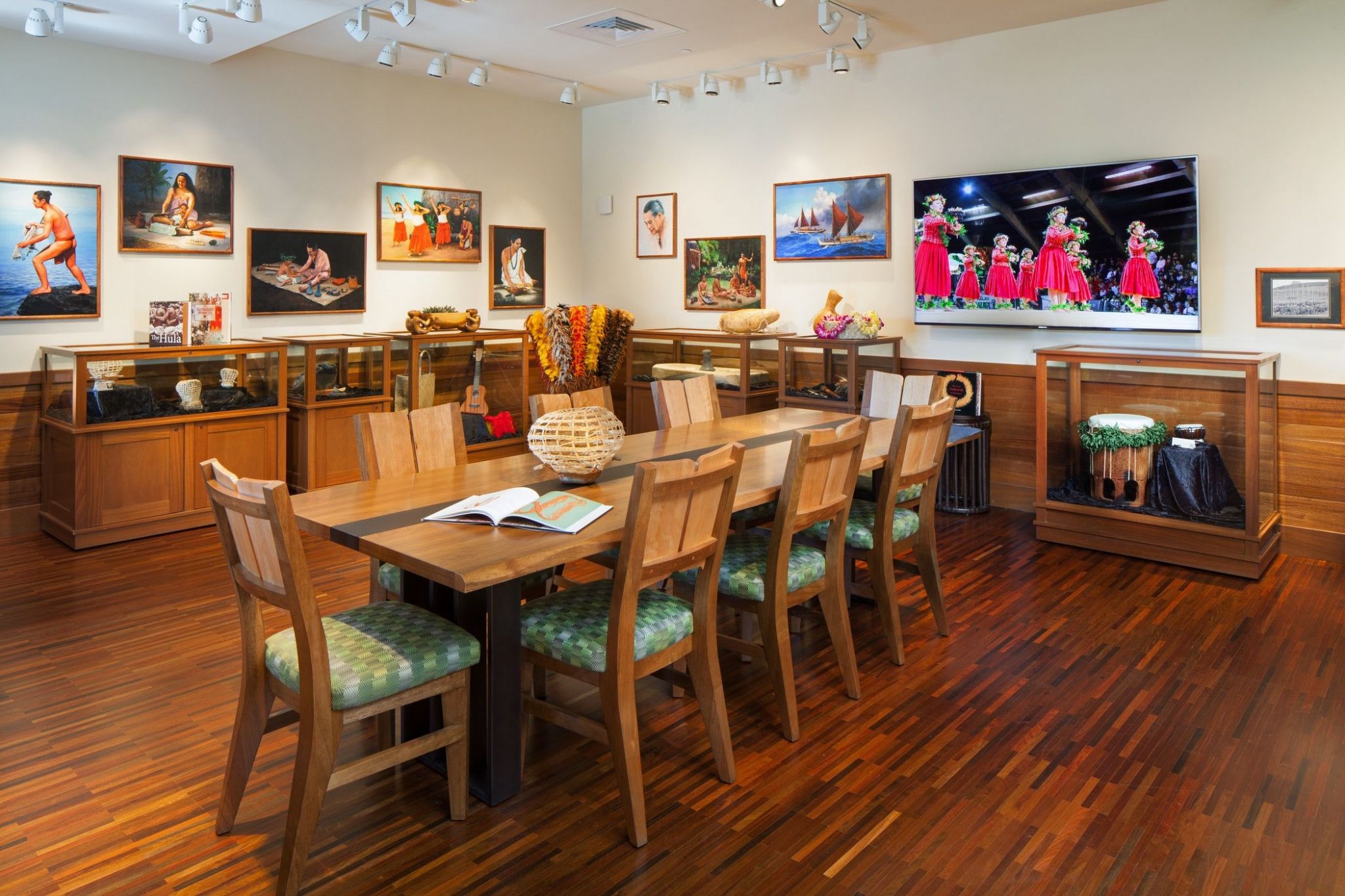 Located just off of the resort's lobby, the Pu'uhonua o Nanea beckons the curious traveler to step into its place of refuge, out of the sun and elements, to take a moment to immerse themselves in the rich culture of the islands. Whether learning to play the 'ukulele, making a fresh flower lei, dancing hula or learning the Hawaiian language, our team of cultural specialists encourage guests to take a class, browse through the extensive book collection or simply stop by to "talk story."
Our newest offering, Na Wahi Pana is a interactive presentation explaining the cultural significance and sacredness of sites like Haleakalā, Wailuku, and Hāna! Visitors can expect intimate and engaging experiences in which questions are encouraged.
Open Daily 10:00AM-3:00PM
A schedule of classes and experiences can be found with the Concierge and Tours & Activities Desk.
Activities and Classes
Na Wahi Pana: In this new interactive presentation, our team of cultural specialists will teach guests about the sacredness of three well-known locations on Maui: Hāna, Wailuku, and Haleakalā. Complimentary to guests. Stop by the cultural center or see our concierge for more details!
Hoe Wa'a-Outrigger Canoe Paddling: Every day at 7:00 AM, reservation required, $85 per person. Located at the waterfront of Building 8 at The Westin Ka'anapali Ocean Resort Villas, our sister property next door
Intro to Hawaiian language-Mondays and Tuesdays, 11:00AM-12:00PM in the Pu'uhonua o Nanea Cultural Center
Fresh flower lei making-Tuesdays, Wednesdays, and Thursdays, 9:00AM-10:00AM, reservation required, $12/lei in the Pu'uhonua o Nanea Cultural Center

Cultural Tour of The Westin Nanea Ocean Villas-Tuesdays, at 1:00PM, meet in the Pu'uhonua o Nanea Cultural Center
Mo'olelo o Lele-Historical Walking Tour of Lahaina Town-Wednesdays, Thursdays, Fridays, 8:00AM-10:00AM, reservations required, meet in the lobby for shuttle to Lahaina Town
Mo'olelo/DVD-Wednesdays, Fridays, Saturdays, Sundays 11:00AM-12:00PM in the Pu'uhonua o Nanea Cultural Center
Beginners Hula Lessons-Wednesdays, 1:00PM-2:00PM, reservations required, meet in the Pu'uhonua o Nanea Cultural Center
Ukulele lessons-Thursdays, 1:00PM-2:00PM, reservations required, in the Pu'uhonua o Nanea Cultural Center
Ho'ike Po Alima-Fridays, at 3:00PM in The Westin Nanea Ocean Villas lobby