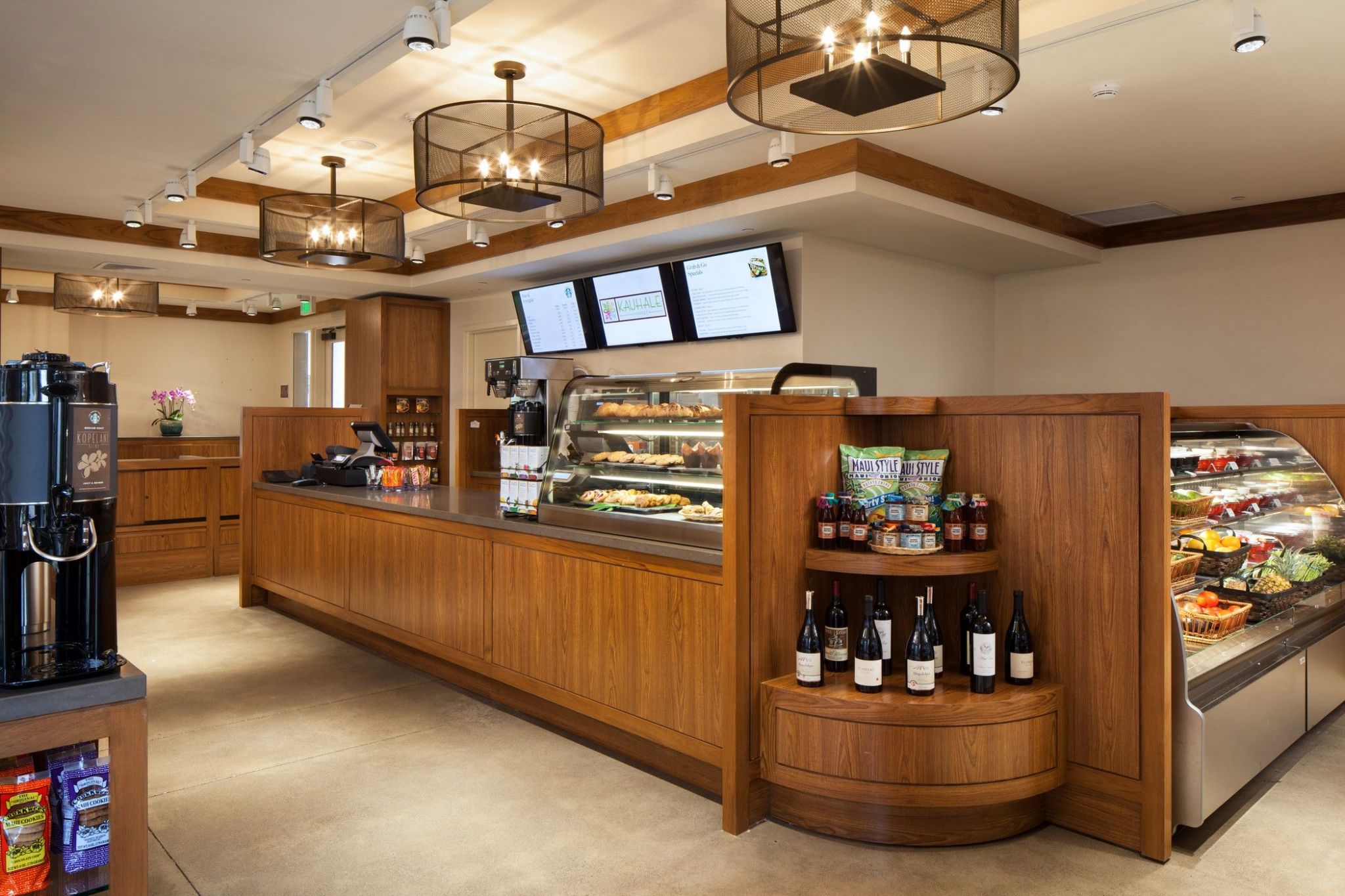 Kauhale Market
Hours: 6:30 AM-8:30 PM
Start your day at Kauhale Market with a freshly brewed Starbucks coffee, warm pastry, or fresh fruit. You will also find a variety of quick meal options, snacks, and local goods to enhance your stay at The Westin Nanea Ocean Villas.
Here, you can purchase groceries, marinated meats, and vegetables to create a refreshing meal in the comfort of your villa or take in the beautiful natural surroundings for a relaxing evening at one of the poolside grills.
For arriving guests, please feel free to order groceries ahead of time via our Online Grocery Order form.
Mea 'Ono
Hours: 6:30 AM-5:00 PM
This specialty "grab and go " is modeled after Hawai'i's famed "crack seed" shops made popular during the plantation era, offering quick snacks and sweet treats to satisfy a variety of tastes and cravings. Mea 'Ono is part of the Westin Nanea Ocean Villas' lobby.