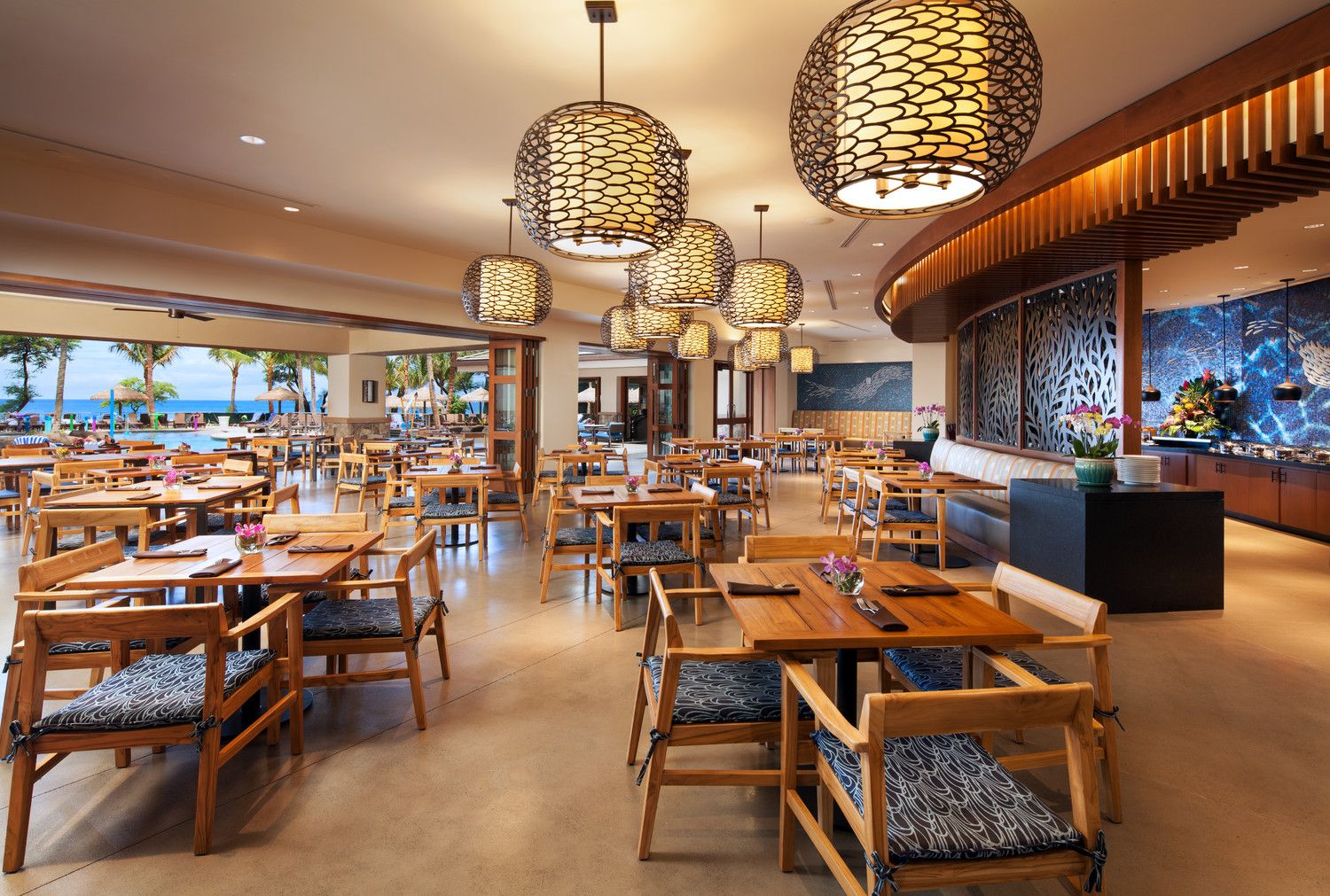 Breakfast 6:30 AM – 10:30 AM and Dinner 5:30 PM – 9:00 PM
Live Entertainment- Wednesday-Friday 6:00PM-8:00PM


Breakfast Menu | Dinner Menu | Keiki Menu | In-Villa Dining
Sunset Menu | Wine & Drink Menu | Easter | Mother's Day
Mauka Makai, The Westin Nanea Ocean Villas' signature restaurant, serves delicious cuisine that blends Hawaiian traditions with modern culinary techniques in a way that celebrates the ancient fishing and farming culture of Hawai'i. Inspired by the ancient Hawaiian way of life in the ahupua'a, Executive Chef Ikaika Manaku's menu was thoughtfully designed to included fresh, local ingredients sourced from mountain to sea.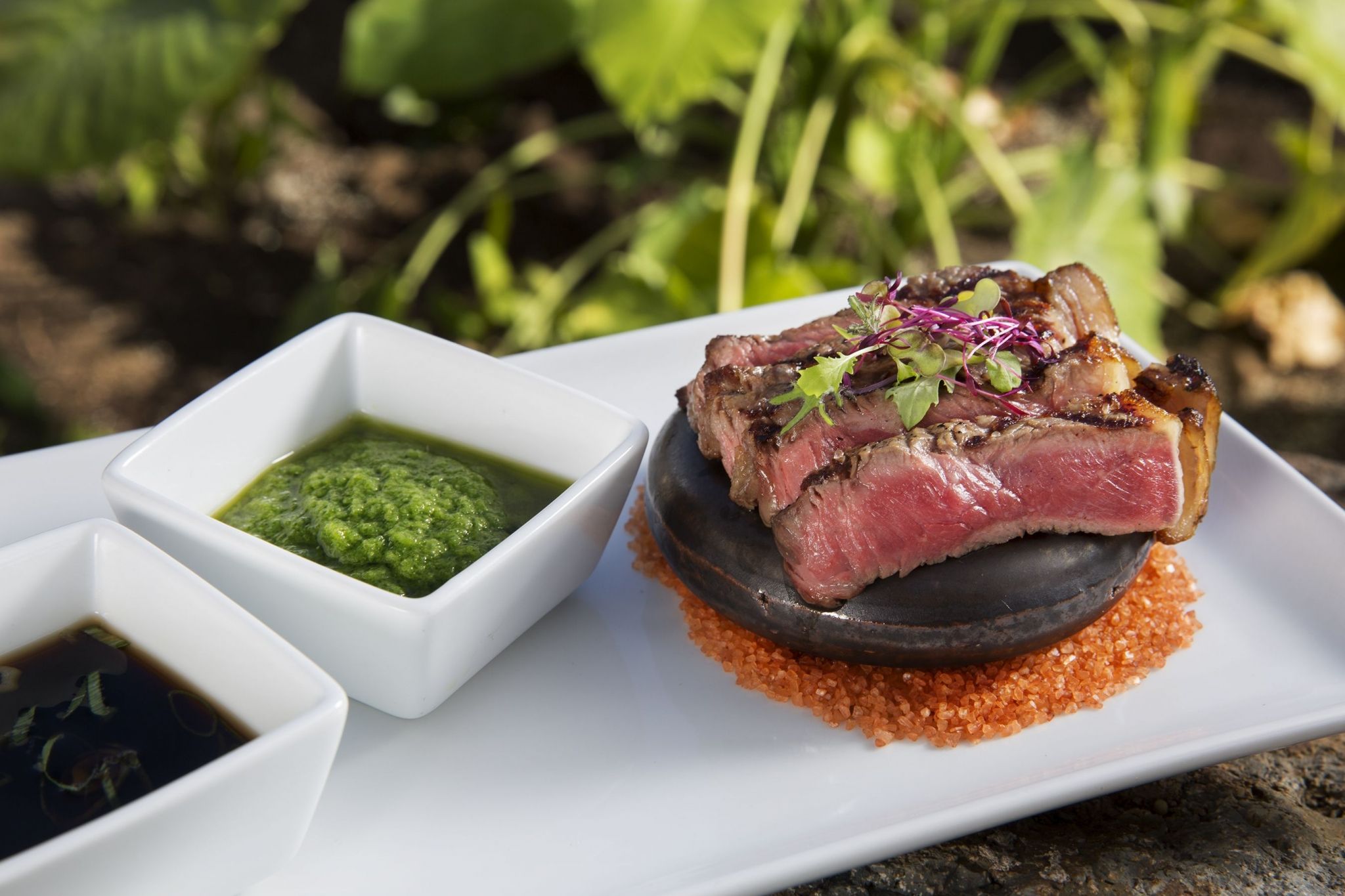 Events & Weekly Offerings
Fire up the Fun- Thursdays at 4:30PM click here for details
In the Spirit of Rum and Ribs - Monday, March 26th from 6:30PM to 9:00PM. Join us for our culinary and cocktail pairing series, this time, highlighting local Rums and delicious Rib varieties. $65 per person, 21 and over. Click here for the menu.
Easter Sunday- Sunday, April 1st from 10:30 AM to 2:30 PM Mauka Makai will be hosting Easter Brunch. Indulge in pastries, salads, assorted cheeses and fruits, poke station, peppercorn prime rib and much more! $59/adult $29/keiki. Click here for the menu.
Mother's Day- Join us on Mother's Day, May 13th from 10:30AM to 2:30PM for brunch! The menu will include a variety of salads, a poke station, lobster mac and cheese, prime rib, and much more! $62/adult $31/keiki. Click here for the menu.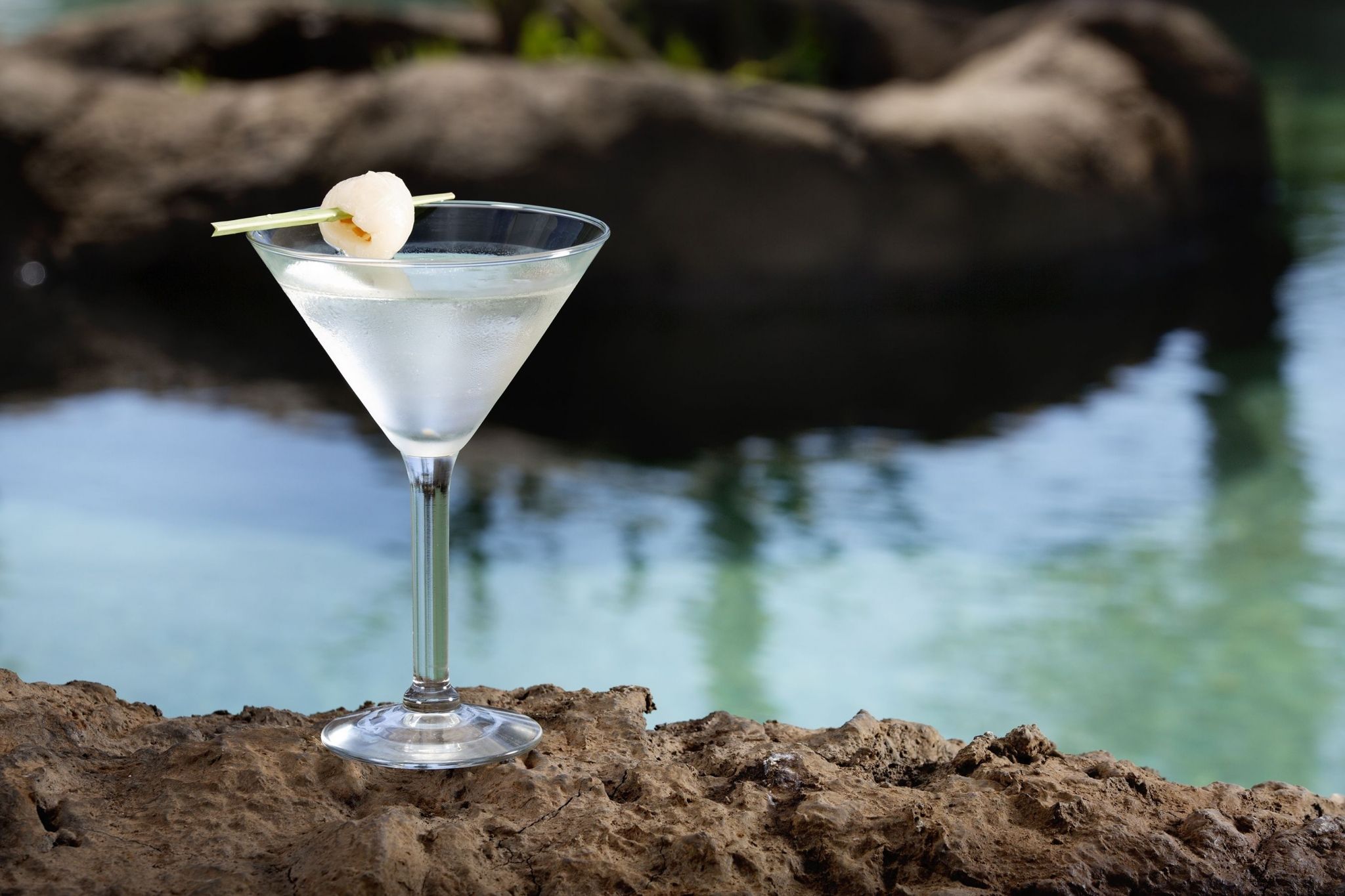 The combination of Hawaiian staples, fresh seafood and locally harvested produce present a marriage of rich flavors and textures distinctive of the islands. Guests will delight in handcrafted cocktails infused with spirits made on Maui that include unique components, such as house-made hibiscus syrup and smoky flavors of kiawe wood. Beer enthusiasts will enjoy crisp Maui made craft brews on draft.
Mauka Makai is located poolside with stunning ocean views at The Westin Nanea Ocean Villas and is open daily for breakfast and dinner from 6:30 a.m. to 10:30 a.m. and 5:30 p.m. to 9:00 p.m. Breakfast offerings include a beautiful breakfast buffet spread as well as a la carte dishes.
To make a reservation click here or call 808.662.6400.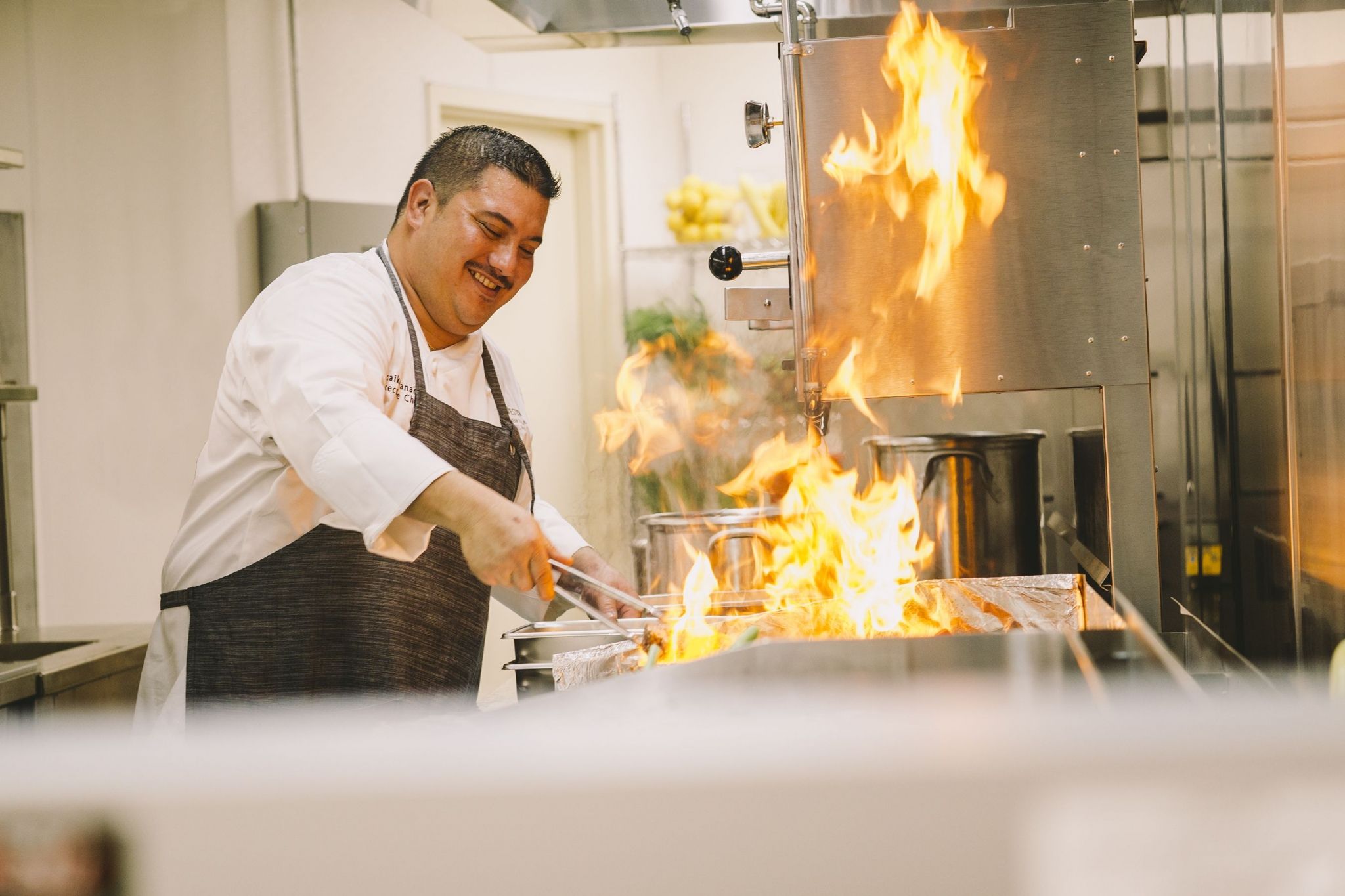 Meet our Executive Chef, Ikaika Manaku
Prior to joining the opening team at The Westin Nanea Ocean Villas, Chef Ikaika Manaku served as Executive Sous Chef at The Westin Maui Resort & Spa. Chef Ikaika has also held positions as Executive Sous Chef at Sheraton Kaua'i and Sous Chef at St. Regis Princeville. Chef Ikaika attended The Culinary Academy of the Pacific, Kaua'i Chapter and draws inspiration from his upbringing in Kaua'i, Hawai'i – from growing up watching his grandfather prepare poke with freshly caught fish to observing his father, also an executive chef, in his white coat and tall chef hat. Chef Ikaika likes to stay true to his roots, blending new age cooking techniques with the culinary traditions of the islands. At Mauka Makai, the signature restaurant at The Westin Nanea Ocean Villas, Chef Ikaika creates dishes that honor Hawai'i's local farming and fishing cultures and pay homage to favorite local foods.
Signature Dishes at Mauka Makai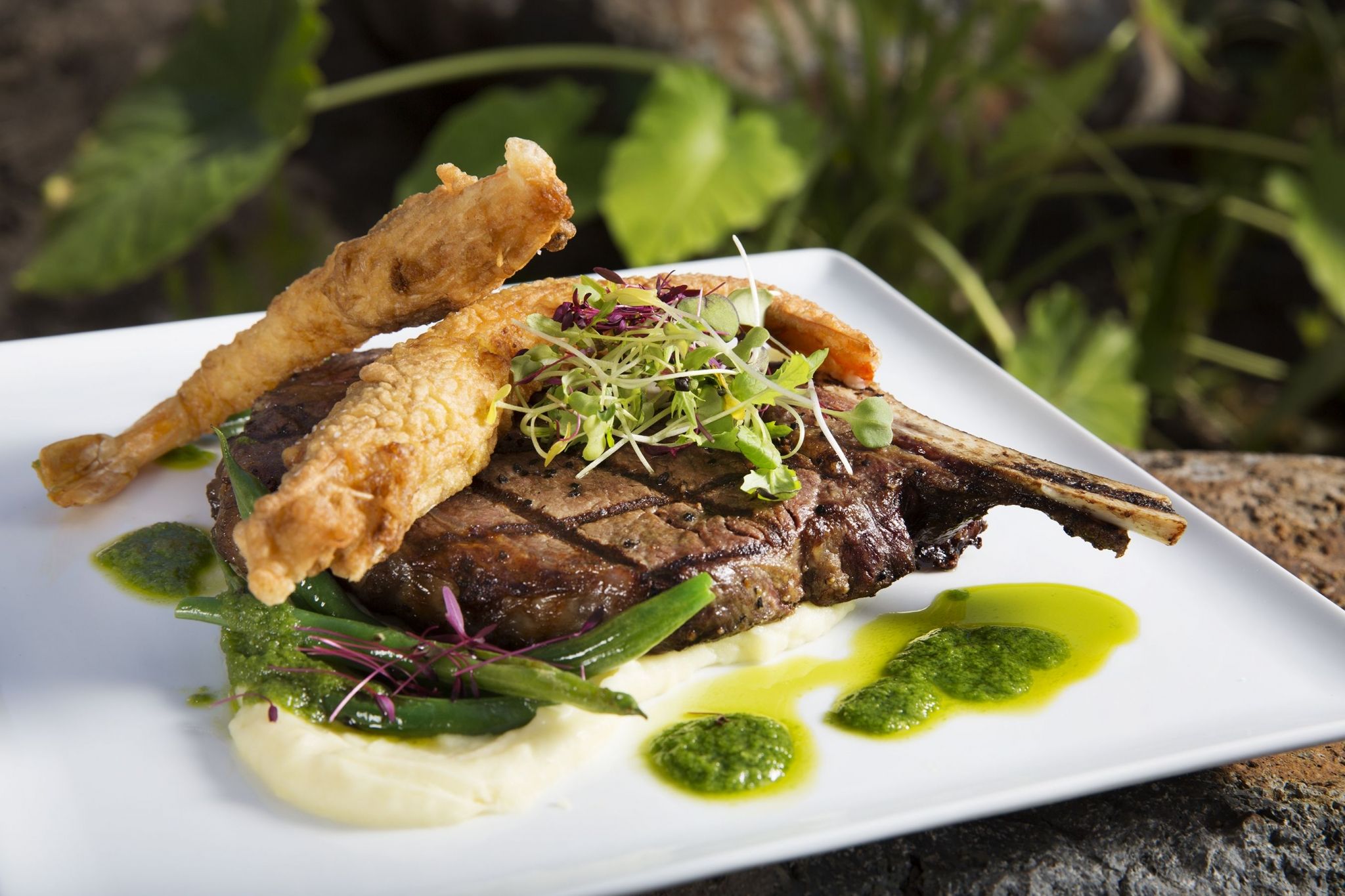 "
"