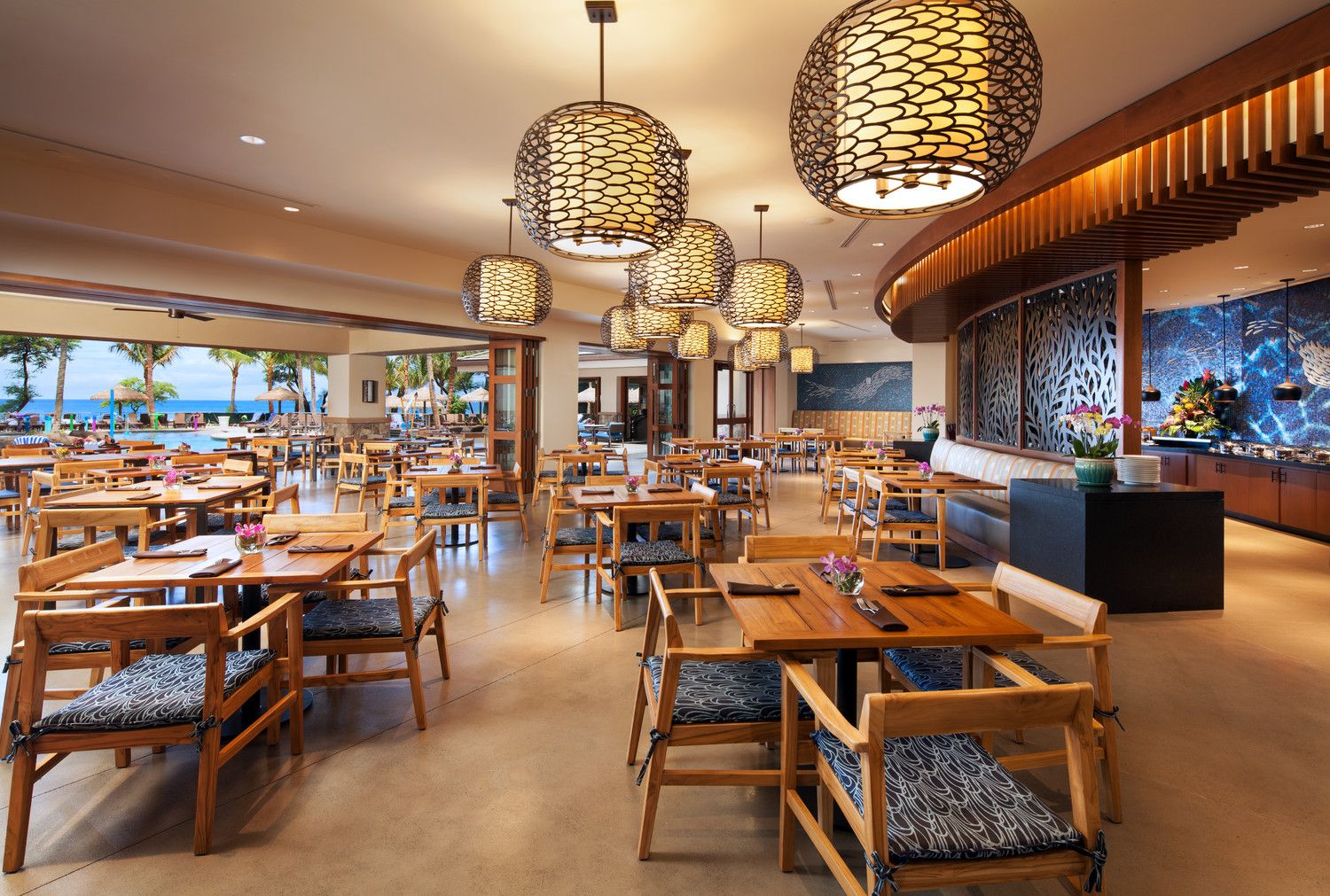 Mauka Makai
Open Daily for Breakfast and Dinner
6:30 AM – 10:30 AM and 5:30 PM – 9:00 PM

Pig & Bourbon Event on July 24, 2017 6:30PM-9:00PM
See below for details


Breakfast Menu | Dinner Menu | Keiki Menu | In-Villa Dining
Join us for breakfast and dinner at Mauka Makai, The Westin Nanea Ocean Villas' signature restaurant, serving delicious cuisine that blends Hawaiian traditions with modern culinary techniques and celebrates the ancient fishing and farming culture of Hawai'i. Inspired by the ancient Hawaiian way of life in the ahupua'a, executive chef Ikaika Manaku's menu at Mauka Makai was thoughtfully designed with fresh, local ingredients sourced from mountain to sea.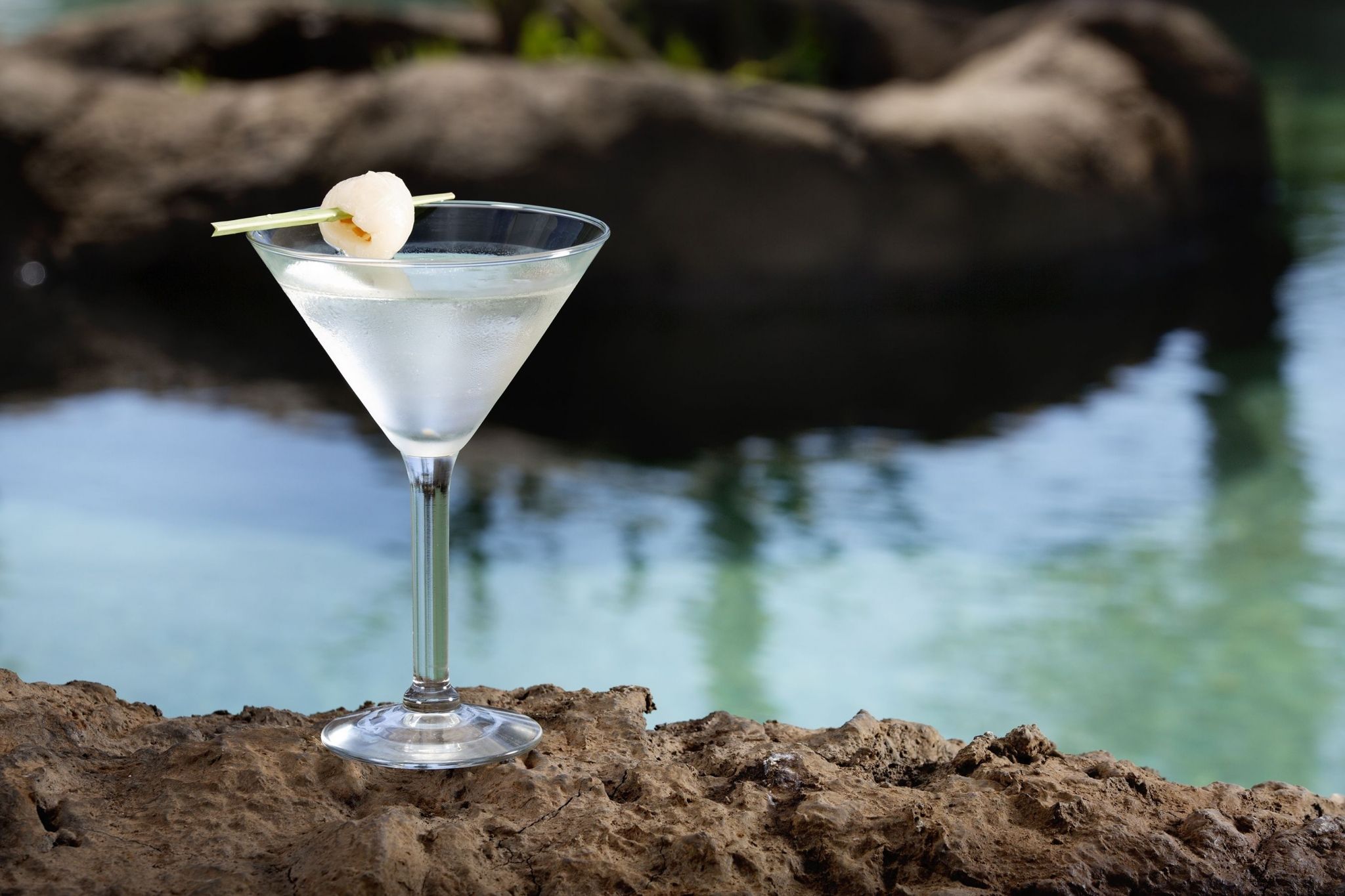 The combination of Hawaiian staples, fresh seafood and locally harvested produce present a marriage of rich flavors and textures distinctive of Maui. Guests will delight in handcrafted cocktails infused with spirits made on island include unique components, such as house-made hibiscus syrup and smoky flavors of kiawe wood.
Beer enthusiasts will enjoy crisp Maui made craft brews on draft.Breakfast offerings include a beautiful breakfast buffet spread as well as a la carte dishes.
Mauka Makai is located poolside with stunning ocean views at The Westin Nanea Ocean Villas and is open daily for breakfast and dinner from 6:30 a.m. to 10:30 a.m. and 5:30 p.m. to 9:00 p.m. To make a reservation click here or call 808.662.6400.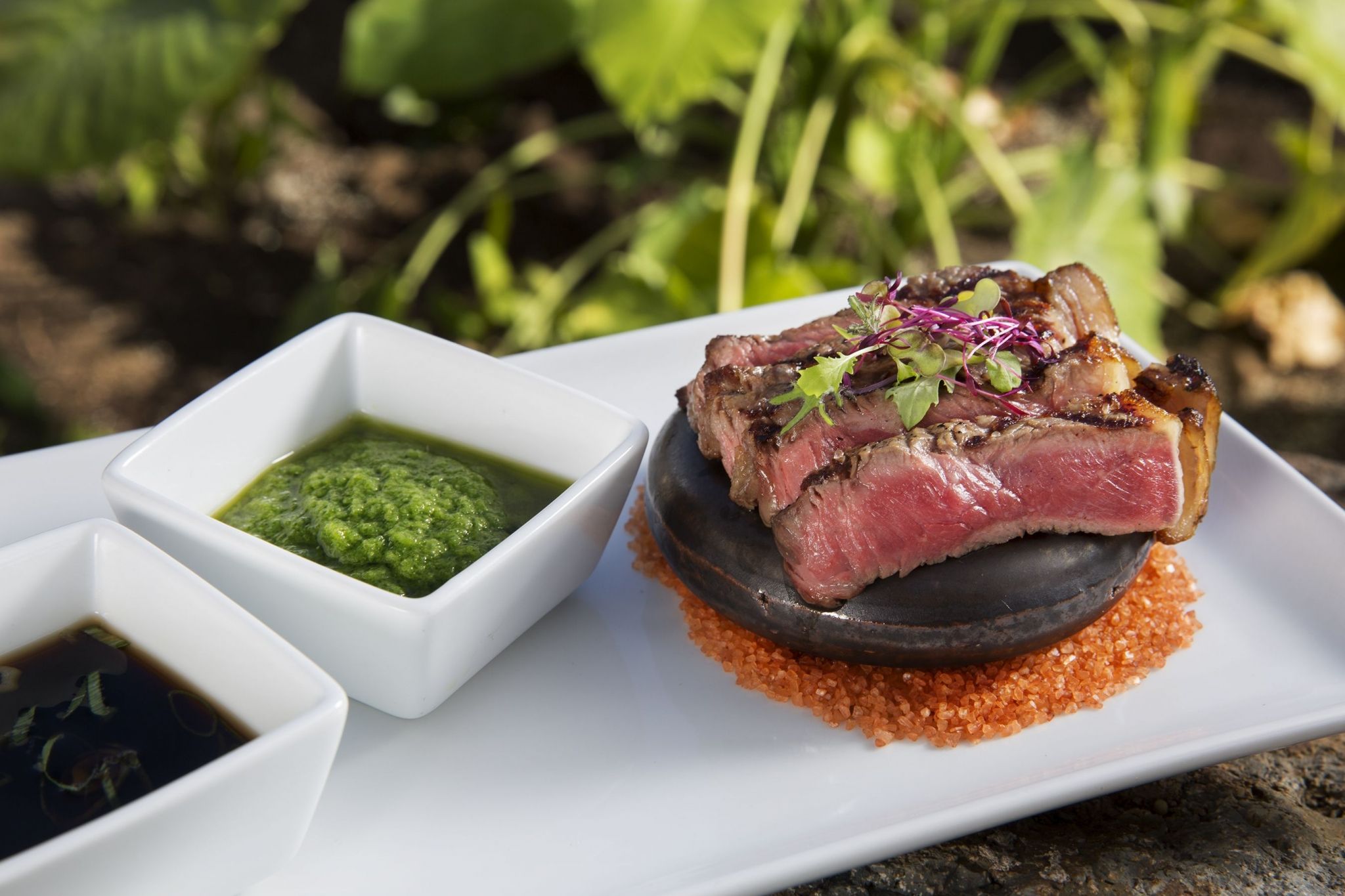 Pig & Bourbon Event
Mauka Makai
Monday, July 24, 2017
6:30PM-9:00PM

For Reservations, please book online
or Call 808.662.6370
Event open to ages 21+

$65 per person
Join us at Mauka Makai for a culinary adventure featuring unique pork dishes paired with hand selected varieties of bourbon. Please see below the extensive menu options for this special event.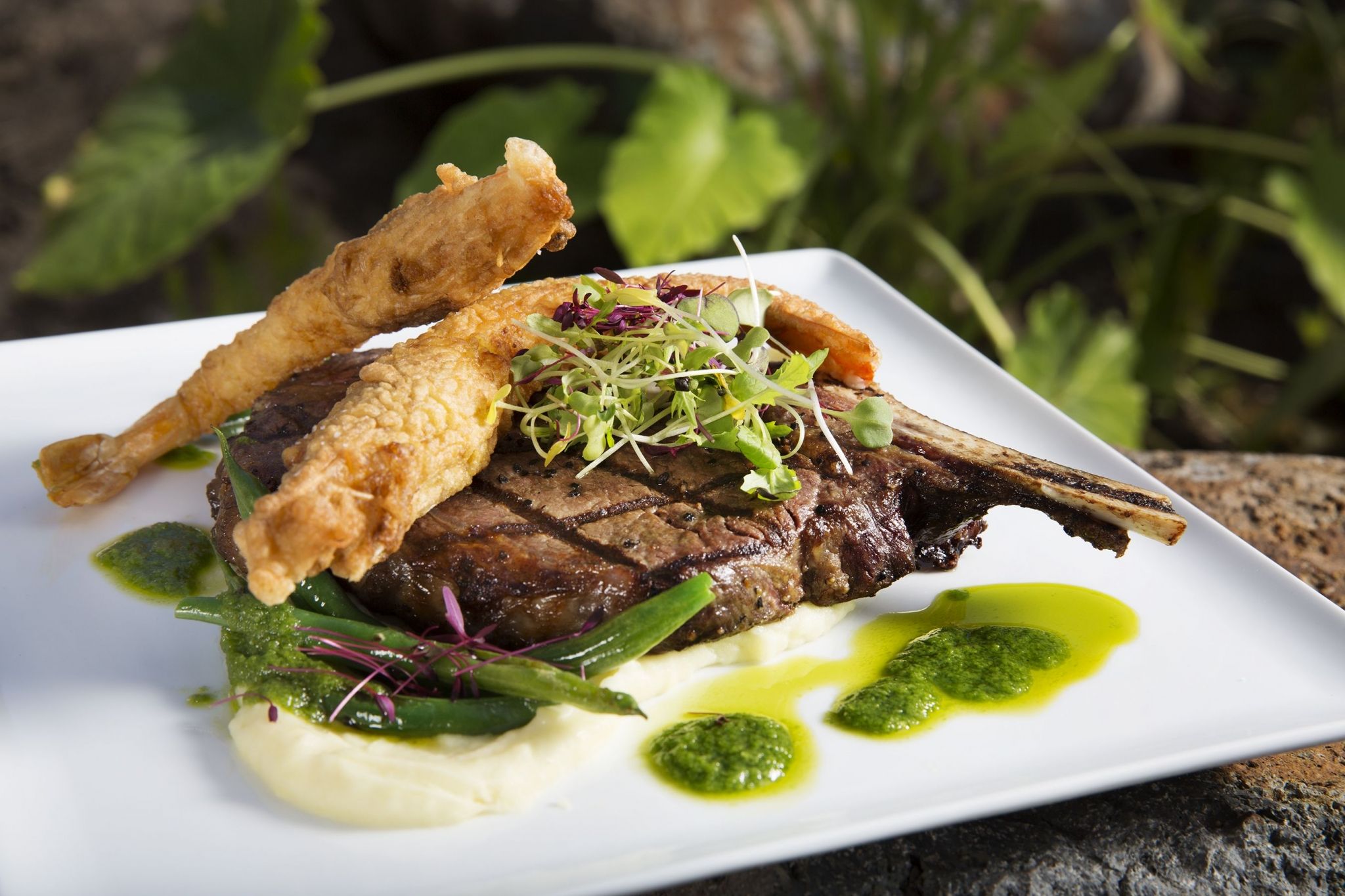 Pig & Bourbon Menu
Hand-selected Bourbon features
Pork and Ahi, Seared Ahi, crispy pork belly, bourbon Maui onion jam, sriracha honey
Makers Mark Cured Ham, Poha preserves, local scotch egg, fennel sauerkraut
Trotter Shabu Shabu, Local noodles, scallops, local watercress, peanut puree
Pork Face Tacos, Bourbon cured braised pork, 808 tortillas, charred Maui gold pico, fried brie
Honey Bourbon Japanese Cheesecake, Sweet bourbon caramel, macadamia nut nougat, shiso foam
Portuguese Bread Pudding, Sweet brioche, bourbon anglaise, local banana crisp