Find Your Balance on Maui at Spa Helani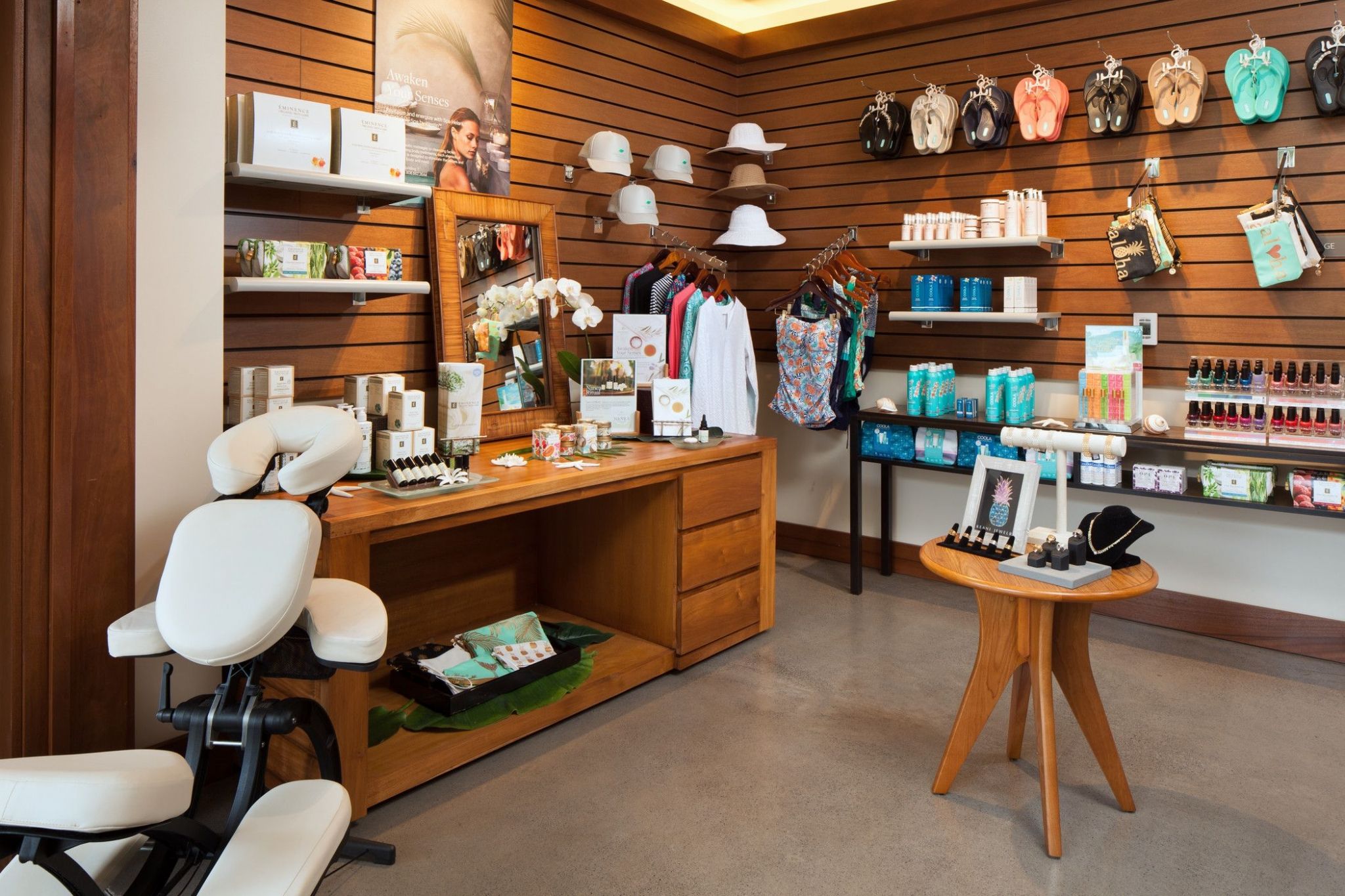 Spa Boutique
Our Spa Boutique, situated just off of the lobby of The Westin Nanea Ocean Villas, features locally-made products, a dazzling array of jewelry and lovely resort wear. It also serves as a spa concierge, assisting owners and guests in making reservations for Spa Helani, a Heavenly Spa by Westin™, which is located next door at our sister property, The Westin Ka'anapali Ocean Resort Villas. To reach Spa Helani, take a 10-minute stroll on the beach boardwalk fronting our property or use our complimentary shuttle service. A relaxing and revitalizing experience awaits you!
Spa Hours: 8:00am-6:00pm call 808.662.2644 for reservations.
Nanea Ritual at Spa Helani
The Hawaiian word "nanea" translates into a blissful state of relaxation. Designed after its namesake, The Nanea Ritual was specially introduced to celebrate the opening of The Westin Nanea Ocean Villas. To cast away negative energies, the ritual begins with a clearing of the space using ti leaf, a common tradition in Hawaiian culture. Next, an aromatherapy oil blend crafted exclusively for the Nanea Ritual is applied. The Nanea Oil, infused with hundreds of fresh flowers off the slopes of Haleakala and Mauna Loa, is massaged onto the body with a rhythmic pattern using heated Lava Shells. The smooth warm surface of the shells combined with the exclusive Nanea oil helps to calm restlessness, melts all tension, and delivers bliss in a state of deep relaxation.
Call Spa Helani, A Heavenly Spa by Westin, to make your appointment
808.662.2644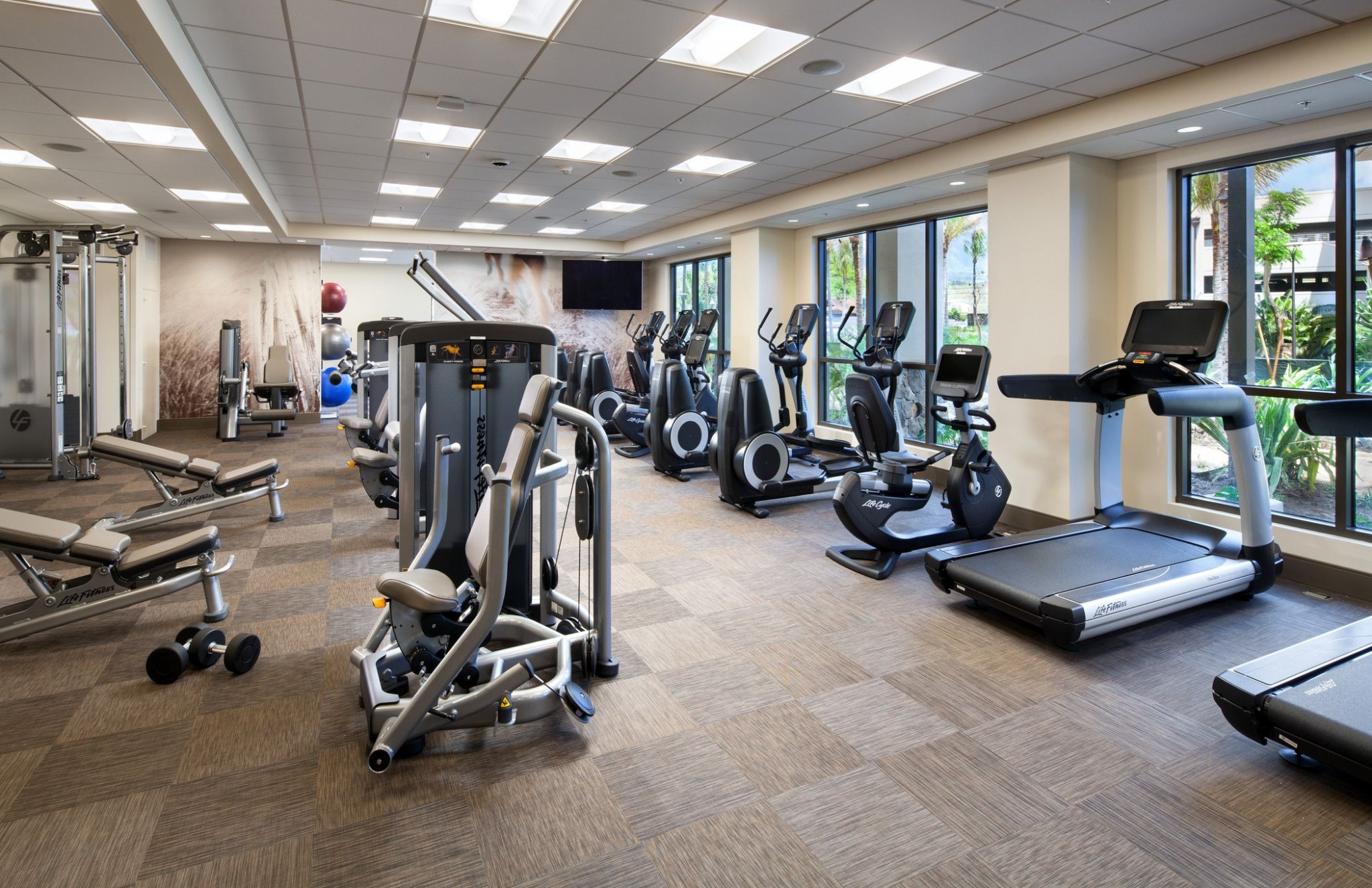 Westin WORKOUT Fitness Studio
The WestinWORKOUT Fitness Studio is our 24-hour workout center. Showcasing numerous cardio machines, a selection of free weights and other exercise activities, hotel guests can prioritize their wellness while vacationing on Maui.
Now featuring Peloton bikes!
Fresh Fitness by Dominick Lucia
As a part of the Westin Wellbeing movement, The Westin Nanea Ocean Villas offers a multitude of rejuvenating fitness experiences for guests and visitors lead by our personal fitness instructor, Dominick Lucia. Dominick has been teaching classes and offering personal training sessions for the Westin for more than three years. With seventeen years of professional experience and knowledge under his belt, he excels in tailoring his classes to each participant's goals, lifestyle, and needs. Wherever you are in your fitness journey, Dominick's engaging and personalized fitness classes will leave you energized and renewed. Click here for the current Fresh Fitness Offerings. Personal training is also available upon request with Dominick. If you would like to book a session please call, 206.427.2214.